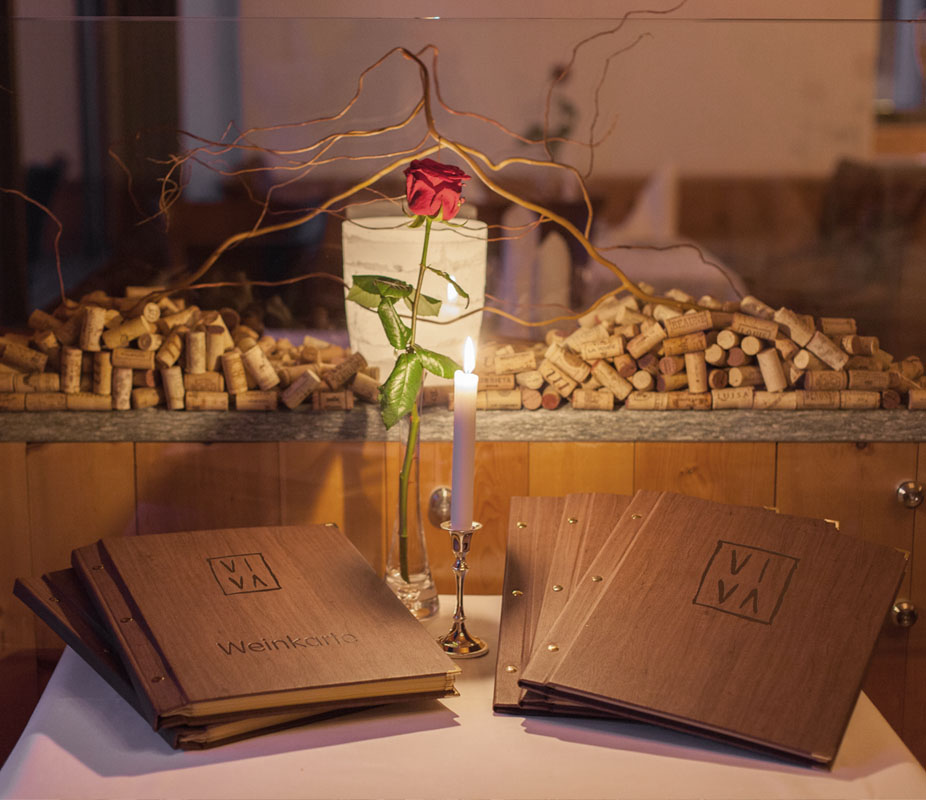 VIVA restaurant St. Moritz. Fine dining in St. Moritz. Charming, cheerful and full of enjoyment. Excellently composed menus and a selection of wines with skill.

IN
VIVA
VIVA is the captivating story of the two chefs Agostino Vitiello and Luigi Serpe. They have been traveling together for 10 years with one goal: to discover new ingredients and preserve the legacy of the best traditional recipes. Both trends combine to create contemporary creations of the highest class, for pure enjoyment. Welcome to VIVA.
Fine food & great
service
The unadulterated naturalness of the taste is the basis of fine cuisine.
VIVA St. Moritz
Enjoyment, friends of life and style have a long tradition in St. Moritz. You have a home at VIVA. Welcome.
VIVA St. Moritz is open for you from 12:00 to 22:00. We are looking forward to your visit.
VIVA
Fine
Dining
Restaurant
Via San Gian 23, CH 7500 St. Moritz
Graubünden, Switzerland